Greetings from the President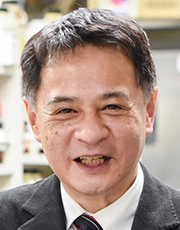 I am pleased to announce that the 61st Annual Meeting of the Japanese Society for Artificial Organs (JSAO61) will be held at Hotel East 21 Tokyo in Koto-ku, Tokyo, from November 9 (Thursday) to 11 (Saturday), 2023.
The theme of the congress is "Artificial Organs in the New Normal." The Coronavirus (COVID-19) disaster has unexpectedly forced our society to undergo a major transformation. Many experts predict that things will not completely return to normal even after the disaster is over. Besides, issues that had been existing even before the COVID-19 disaster, such as the sustainability of medical care in an aging society, will also become more apparent in Japan. I therefore believe that it is time to consider a medium- to long-term outlook to take steady steps forwards in medical care, science, and technology. In fact, I have set this theme, "Artificial Organs in the New Normal," because I believe that artificial organs in a broad sense have the potential to make a greater contribution than expected there. The Japanese Society for Artificial Organs (JSAO), as a core of people in a wide range of fields from basic to clinical, and from medicine to engineering, can indeed meet the expectations of such a society.
Based on the above basic awareness of the issues, the following special programs for the JSAO61 are currently being prepared: lectures and panel discussions on "Medical Economics of Artificial Organs and Future Issues," invited lectures from Japan and abroad on "The Past, Current and Future of Metabolic Artificial Organs," educational lectures on the history and prospects of artificial organ development, and so on. Moreover, we are currently soliciting proposals for projects from the various committees and councilors of JSAO. In addition to the conventional general lectures (oral and poster), congress award lectures, and poster sessions for budding researchers, we would like to actively incorporate joint projects with related academic societies and research groups, which have become very active in the past few years, with a clear focus on these areas. As such, I believe that we will be able to implement a variety of projects sufficient to grasp and discuss the possibilities of "Artificial Organs in the New Normal" in Japan.
The venue, Hotel East 21 Tokyo, is about a 7-minute walk from Toyocho Station on the Tokyo Metro Tozai Line, and is conveniently located for sightseeing in Tokyo, including Tokyo Disney Resort and Tokyo Sky Tree. The COVID-19 disaster is expected to come to an end in November of this year. We hope that the congress will be a place where participants can relax and engage in mid- to long-term discussions, aiming at the further utilization and the research and development of "Artificial Organs in the New Normal".
I sincerely hope that many people from inside and outside of the Society will attend the JSAO61.
January 2023
The 61st Annual Meeting of the Japanese Society for Artificial Organs (JSAO61)
President: Yasuyuki Sakai
(Department of Chemical Systems Engineering,
Graduate School of Engineering, University of Tokyo)